Insightful Info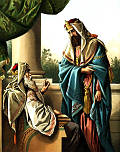 The Discipline of Suffering "Why am I suffering, Lord?" While Ellen White didn't say why you specifically might be suffering, she did give a glimpse into how God can use the sorrow and suffering in our lives to make us stronger Christians and prepare us for greater responsibilities.

Her Beliefs


Eschatology: The Millennium Ellen White's eschatology was most definitely pre-millennial. She believed in a millennium composed of a literal 1000 years, immediately preceded by a literal second coming of Christ. However, her view of what takes place during the millennium was somewhat different from that of many evangelicals. See if you think her views were biblical or not.

"Worry is blind, and cannot discern the future; but Jesus sees the end from the beginning. In every difficulty He has His way prepared to bring relief. Our heavenly Father has a thousand ways to provide for us, of which we know nothing. Those who accept the one principle of making the service and honor of God supreme will find perplexities vanish, and a plain path before their feet."
(Desire of Ages 330)

Fulfilled or Fallacy?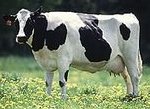 Mad Cow Disease Long ago, Ellen White predicted that the day would come when all animal products would be unsafe. Was she right on that one, given recent news stories on Mad Cow Disease? Was she wrong, or just lucky? Read the information we've collected, and tell us what you think.



Featured Book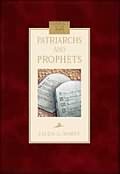 The Story of Patriarchs and Prophets Chapter 45: The Fall of Jericho. "The Hebrews had entered Canaan, but they had not subdued it; and to human appearance the struggle to gain possession of the land must be long and difficult. It was inhabited by a powerful race, who stood ready to oppose the invasion of their territory. The various tribes were bound together by the fear of a common danger. Their horses and iron ..."