Insightful Info


"The Passion of the Christ" With all the publicity about Mel Gibson's new movie, it's interesting to note a few things Ellen White had to say about contemplating the closing scenes of Christ's life. Perhaps the transforming power she attributes to those scenes is what Mel found so helpful in his own spiritual life.

Her Beliefs


Eschatology: The Millennium Ellen White's eschatology was most definitely pre-millennial. She believed in a millennium composed of a literal 1000 years, immediately preceded by a literal second coming of Christ. However, her view of what takes place during the millennium was somewhat different from that of many evangelicals. See if you think her views were biblical or not.

"Worry is blind, and cannot discern the future; but Jesus sees the end from the beginning. In every difficulty He has His way prepared to bring relief. Our heavenly Father has a thousand ways to provide for us, of which we know nothing. Those who accept the one principle of making the service and honor of God supreme will find perplexities vanish, and a plain path before their feet."
(Desire of Ages 330)

Fulfilled or Fallacy?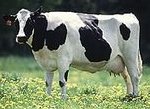 Mad Cow Disease Long ago, Ellen White predicted that the day would come when all animal products would be unsafe. Was she right on that one, given recent news stories on Mad Cow Disease? Was she wrong, or just lucky? Read the information we've collected, and tell us what you think.


Life Sketch Snippet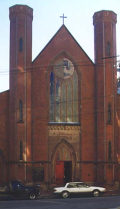 Methodist Brethren Oppose Second Coming . . . Elder B. asked me if it would not be more pleasant to live a long life of usefulness, doing others good, than to have Jesus come speedily . . . . He then inquired if I would not rather die peacefully upon my bed than to pass through the pain of being changed, while living, from mortality to immortality. [more]

Featured Book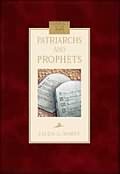 The Story of Patriarchs and Prophets Chapter 60: The Presumption of Saul. "After the assembly at Gilgal, Saul disbanded the army that had at his call arisen to overthrow the Ammonites, reserving only two thousand men to be stationed under his command at Michmash and one thousand to attend his son Jonathan at Gibeah. Here was a serious error. His army was filled with hope and courage by the recent victory; and had he proceeded ..."