Criticism Spotlight


"Myth #2: Mrs. White wrote Steps to Christ" Critics charge that Fannie Bolton wrote Steps to Christ, "plagiarizing" from other Christian writers in the process. Using the information the critics themselves provide, discover for yourself the truth behind this one. See if you end up as surprised as we were.

Insightful Info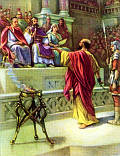 The Jews Expected a Divine Messiah In describing the Apostle Paul's original objection to Christianity, Ellen White wrote that he just couldn't accept the idea that the Messiah would be a mere man. Could it really be true that first-century Jews believed that the Messiah wuld be divine? Statements by four different Bible characters seem to confirm this view.

Her Beliefs



The Infallible Word of God Ellen White repeatedly referred to the Bible as being infallible. At the same time, she was unsparing in her opposition to "higher criticism." To her, God had inspired the Bible writers with divine thoughts, which they then put into their own words. It was therefore her contention that the thoughts expressed by the words of Scripture were true.

"A mere profession of godliness is worthless. It is he that abideth in Christ that is a Christian. For 'every man that hath this hope in him purifieth himself, even as he is pure.' In every clime, in every nation, our youth should cooperate with God. The only way a person can be pure is to become like-minded with God. How can we know God?—By studying his word. 'And this is life eternal, that they might know thee the only true God, and Jesus Christ whom thou hast sent.'"
(Youth's Instructor 2/15/1894)


About Her Visions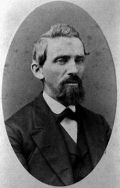 "Don't Rebut Their Lies" Five men, including John Loughborough and James White, laid plans to rebut the lies of certain critics, only to be warned against such a course by a timely vision. Check and see if the results of their change of plans matched the prediction of the vision.

Life Sketch Snippet
Opposition of Formal Brethren
Six months later another trial came to Ellen. She attended various prayer meetings of the Adventists, and would share her testimony when opportunity arose. At times the Holy Spirit would overpower her to the point that she would lose all strength. [more]

Featured Book



Christ's Object Lessons Chapter 16: "Lost, and is Found." "The parables of the lost sheep, the lost coin, and the prodigal son, bring out in distinct lines God's pitying love for those who are straying from Him. Although they have turned away from God, He does not leave them in their misery. He is full of kindness and tender pity toward all who are exposed to the temptations of the artful foe. In ..."