Insightful Info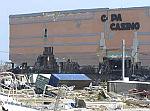 Why More Hurricanes Now? Ellen White's insight into the recent increase in number and intensity of hurricanes is intriguing. While she considered them to be warnings from God and signs that Christ's coming is near, she also wrote that if it hadn't have been for God's protection, there would have been a lot more devastating hurricanes heretofore.

Her Beliefs



The Infallible Word of God Ellen White repeatedly referred to the Bible as being infallible. At the same time, she was unsparing in her opposition to "higher criticism." To her, God had inspired the Bible writers with divine thoughts, which they then put into their own words. It was therefore her contention that the thoughts expressed by the words of Scripture were true.

"We have a God whose ear is not closed to our petitions; and if we prove His word, He will honor our faith. He wants us to have all our interests interwoven with His interests, and then He can safely bless us; for we shall not then take glory to self when the blessing is ours, but shall render all the praise to God. God does not always answer our prayers the first time we call upon Him; for should He do this, we might take it for granted that we had a right to all the blessings and favors He bestowed upon us. Instead of searching our hearts to see if any evil was entertained by us, any sin indulged, we would become careless, and fail to realize our dependence upon Him, and our need of His help."
(Review and Herald 6/9/1891)

Fulfilled or Fallacy?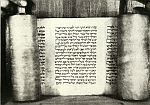 Some of Her Critics Would Eventually Doubt the Bible Ellen White wrote in 1876 that some people who gave up faith in her testimonies would eventually doubt the Bible. Hate to say it, but we've conversed with some critics who have done just that. Paul, Matthew, Mark, and John? Not inspired, they tell us. It kind of shocks us to read their comments. See what you think.

About Her Visions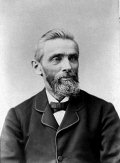 The Characters of Two Men Described A vision describing people she had never met enabled Ellen White to point out which man was a hypocrite and which man needed to step forward in faith. The secrets of the past of two strangers were also delineated.


Featured Book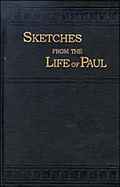 Sketches From The Life of Paul Chapter 4: Ordination of Paul and Barnabas. "The apostles and disciples who left Jerusalem during the fierce persecution that raged there after the martyrdom of Stephen, preached Christ in the cities round about, confining their labors to the Hebrew and Greek Jews. 'And the hand of the Lord was with them; and a great number believed, and turned unto the Lord.' When the believers in Jerusalem ..."