Insightful Info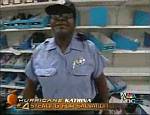 Lawlessness in New Orleans Ellen White connected natural disasters in the end of time with "scenes of strife." After seeing the looting and lawlessness that gripped New Orleans after Hurricane Katrina hit, we think we can see some reasons why.

Her Beliefs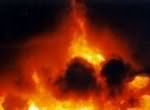 Hell & Eternal Torment Ellen White most certainly believed in hell, but she also firmly believed in John 3:16. For this reason and others, her understanding of hell was more like that of Isaac Watts and seventeenth-century General Baptists than that of John Calvin. See what you think of her views.

"The Elder Brother of our race is by the eternal throne. He looks upon every soul who is turning his face toward Him as the Saviour. He knows by experience what are the weaknesses of humanity, what are our wants, and where lies the strength of our temptations; for He was in all points tempted like as we are, yet without sin. He is watching over you, trembling child of God. Are you tempted? He will deliver. Are you weak? He will strengthen. Are you ignorant? He will enlighten. Are you wounded? He will heal."
(Desire of Ages 329)

Fulfilled or Fallacy?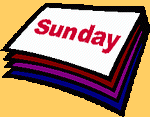 The National Sunday Law Like most Seventh-day Adventists, Ellen G. White believed that Sunday worship would one day be enforced by law, while obedience to the fourth commandment would be prohibited. In this series we look at her prediction, the 1880's, and recent statements by Pat Robertson, Pope John Paul, and others.



Featured Book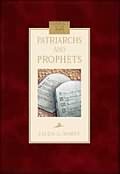 The Story of Patriarchs and Prophets Chapter 58: The Schools of the Prophets. "The Lord Himself directed the education of Israel. His care was not restricted to their religious interests; whatever affected their mental or physical well-being was also the subject of divine providence, and came within the sphere of divine law. God had commanded the Hebrews to teach their children His requirements and to make them acquainted ..."