Insightful Info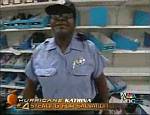 Lawlessness in New Orleans Ellen White connected natural disasters in the end of time with "scenes of strife." After seeing the looting and lawlessness that gripped New Orleans after Hurricane Katrina hit, we think we can see some reasons why.

Her Beliefs



The Infallible Word of God Ellen White repeatedly referred to the Bible as being infallible. At the same time, she was unsparing in her opposition to "higher criticism." To her, God had inspired the Bible writers with divine thoughts, which they then put into their own words. It was therefore her contention that the thoughts expressed by the words of Scripture were true.

"Before honor is humility. To fill a high place before men, Heaven chooses the worker who, like John the Baptist, takes a lowly place before God. The most childlike disciple is the most efficient in labor for God. The heavenly intelligences can co-operate with him who is seeking, not to exalt self, but to save souls. He who feels most deeply his need of divine aid will plead for it; and the Holy Spirit will give unto him glimpses of Jesus that will strengthen and uplift the soul. From communion with Christ he will go forth to work for those who are perishing in their sins. He is anointed for his mission; and he succeeds where many of the learned and intellectually wise would fail."
(Desire of Ages 436)

Fulfilled or Fallacy?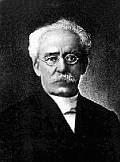 Moses Hull Ellen White had some interesting things to say about a preacher named Moses Hull who eventually became a noted spiritualist lecturer. We cite four of her predictions regarding this man. Did the things she foretold come true?


Life Sketch Snippet
Perplexity over Sanctification Among the Methodists I had heard much in regard to sanctification. I had seen persons lose their physical strength under the influence of strong mental excitement, and had heard this pronounced the evidence of sanctification. But I could not comprehend what was necessary in order to be fully consecrated to God. [more]

Featured Book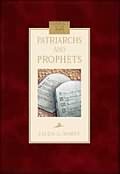 The Story of Patriarchs and Prophets Chapter 42: The Law Repeated. "The Lord announced to Moses that the appointed time for the possession of Canaan was at hand; and as the aged prophet stood upon the heights overlooking the river Jordan and the Promised Land, he gazed with deep interest upon the inheritance of his people. Would it be possible that the sentence pronounced against him for his sin at Kadesh might ..."