Insightful Info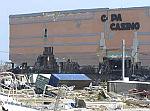 Why More Hurricanes Now? Ellen White's insight into the recent increase in number and intensity of hurricanes is intriguing. While she considered them to be warnings from God and signs that Christ's coming is near, she also wrote that if it hadn't have been for God's protection, there would have been a lot more devastating hurricanes heretofore.

Her Beliefs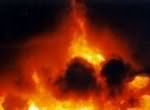 Hell & Eternal Torment Ellen White most certainly believed in hell, but she also firmly believed in John 3:16. For this reason and others, her understanding of hell was more like that of Isaac Watts and seventeenth-century General Baptists than that of John Calvin. See what you think of her views.

"The Elder Brother of our race is by the eternal throne. He looks upon every soul who is turning his face toward Him as the Saviour. He knows by experience what are the weaknesses of humanity, what are our wants, and where lies the strength of our temptations; for He was in all points tempted like as we are, yet without sin. He is watching over you, trembling child of God. Are you tempted? He will deliver. Are you weak? He will strengthen. Are you ignorant? He will enlighten. Are you wounded? He will heal."
(Desire of Ages 329)

Fulfilled or Fallacy?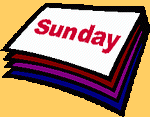 The National Sunday Law Like most Seventh-day Adventists, Ellen G. White believed that Sunday worship would one day be enforced by law, while obedience to the fourth commandment would be prohibited. In this series we look at her prediction, the 1880's, and recent statements by Pat Robertson, Pope John Paul, and others.



Featured Book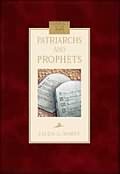 The Story of Patriarchs and Prophets Chapter 56: Eli and His Sons. "Eli was priest and judge in Israel. He held the highest and most responsible positions among the people of God. As a man divinely chosen for the sacred duties of the priesthood, and set over the land as the highest judicial authority, he was looked up to as an example, and he wielded a great influence over the tribes of Israel. But although he ..."