Criticism Spotlight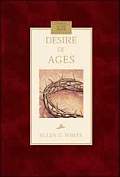 Was Desire of Ages plagiarized? Some have claimed that Ellen White plagiarized in the writing of Desire of Ages. Is that true? In this article we take a detailed look at a critic's original comparisons. We've color coded everything so that you can quickly size up exactly how much borrowing was done.

Insightful Info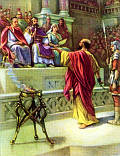 The Jews Expected a Divine Messiah In describing the Apostle Paul's original objection to Christianity, Ellen White wrote that he just couldn't accept the idea that the Messiah would be a mere man. Could it really be true that first-century Jews believed that the Messiah wuld be divine? Statements by four different Bible characters seem to confirm this view.

Her Beliefs


Eschatology: The Millennium Ellen White's eschatology was most definitely pre-millennial. She believed in a millennium composed of a literal 1000 years, immediately preceded by a literal second coming of Christ. However, her view of what takes place during the millennium was somewhat different from that of many evangelicals. See if you think her views were biblical or not.

"Worry is blind, and cannot discern the future; but Jesus sees the end from the beginning. In every difficulty He has His way prepared to bring relief. Our heavenly Father has a thousand ways to provide for us, of which we know nothing. Those who accept the one principle of making the service and honor of God supreme will find perplexities vanish, and a plain path before their feet."
(Desire of Ages 330)

Fulfilled or Fallacy?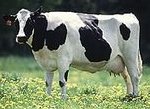 Mad Cow Disease Long ago, Ellen White predicted that the day would come when all animal products would be unsafe. Was she right on that one, given recent news stories on Mad Cow Disease? Was she wrong, or just lucky? Read the information we've collected, and tell us what you think.


Life Sketch Snippet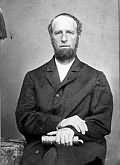 James' Stroke In August, 1865, my husband was suddenly stricken down by paralysis. This was a heavy blow, not only to myself and my children, but to the cause of God. The churches were deprived both of my husband's labors and of my own. Satan triumphed as he saw the work of truth thus hindered. But, thank God! [more]

Featured Book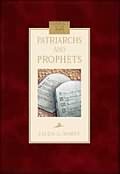 The Story of Patriarchs and Prophets Chapter 7: The Flood. "In the days of Noah a double curse was resting upon the earth in consequence of Adam's transgression and of the murder committed by Cain. Yet this had not greatly changed the face of nature. There were evident tokens of decay, but the earth was still rich and beautiful in the gifts of God's providence. The hills were crowned with majestic trees ..."