Insightful Info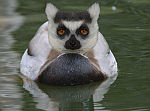 The Possibility of Genetic Engineering Ellen White spoke of the production of "confused species" through "ingenious methods" of combining different animals. Since genetic engineering did not become technologically possible in modern times until the 1970's, one wonders how she could ever have known about it.

Her Beliefs



The Infallible Word of God Ellen White repeatedly referred to the Bible as being infallible. At the same time, she was unsparing in her opposition to "higher criticism." To her, God had inspired the Bible writers with divine thoughts, which they then put into their own words. It was therefore her contention that the thoughts expressed by the words of Scripture were true.

"Before honor is humility. To fill a high place before men, Heaven chooses the worker who, like John the Baptist, takes a lowly place before God. The most childlike disciple is the most efficient in labor for God. The heavenly intelligences can co-operate with him who is seeking, not to exalt self, but to save souls. He who feels most deeply his need of divine aid will plead for it; and the Holy Spirit will give unto him glimpses of Jesus that will strengthen and uplift the soul. From communion with Christ he will go forth to work for those who are perishing in their sins. He is anointed for his mission; and he succeeds where many of the learned and intellectually wise would fail."
(Desire of Ages 436)

Fulfilled or Fallacy?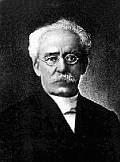 Moses Hull Ellen White had some interesting things to say about a preacher named Moses Hull who eventually became a noted spiritualist lecturer. We cite four of her predictions regarding this man. Did the things she foretold come true?


Life Sketch Snippet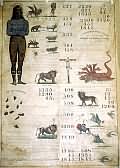 Disappointed But Not Discouraged Those who sincerely love Jesus can appreciate the feelings of those who watched with the most intense longing for the coming of their Saviour. . . . We approached this hour with a calm solemnity. The true believers rested in a sweet communion with God . . . . None who experienced this hope and trust can ever forget those precious hours of waiting. [more]

Featured Book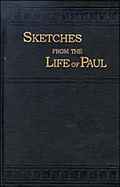 Sketches From The Life of Paul Chapter 22: Paul Appeals to Caesar. "The governor appointed in the place of Felix, was Porcius Festus, a far more honorable ruler. He had a higher sense of the responsibility of his position, and, refusing to accept bribes, he [p. 247] endeavored to administer justice. Three days after his arrival at Caesarea, Festus went up to Jerusalem. Here he was speedily importuned by the Jews, ..."