Her Beliefs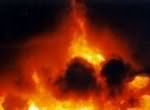 Hell & Eternal Torment Ellen White most certainly believed in hell, but she also firmly believed in John 3:16. For this reason and others, her understanding of hell was more like that of Isaac Watts and seventeenth-century General Baptists than that of John Calvin. See what you think of her views.

"But how little of the result of the world's noblest work is in this life manifest to the doer! How many toil unselfishly and unweariedly for those who pass beyond their reach and knowledge! Parents and teachers lie down in their last sleep, their lifework seeming to have been wrought in vain; they know not that their faithfulness has unsealed springs of blessing that can never cease to flow; only by faith they see the children they have trained become a benediction and an inspiration to their fellow men, and the influence repeat itself a thousandfold."
(Education 305, 306)

Fulfilled or Fallacy?


The Tsunami of 2004 & Sunday Breaking Ellen White wrote in 1884 that people would blame tidal waves on breaking the Sunday sabbath. In February 2005, a Presbyterian minister named John MacLeod made quite a few waves by suggesting that the horrific tsunami of December 26, 2004, was a judgment of God against Sunday breaking.


Life Sketch Snippet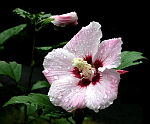 The Joy of Knowing the Grace of Christ ". . . if He so loves and cares for the flowers that He has decked with beauty, how much more tenderly will He guard the children who are formed in His image." . . . "I am a child of God, His loving care is around me. I will be obedient and . . . will praise His dear name and love Him always." [more]

Featured Book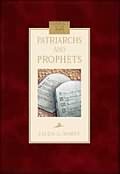 The Story of Patriarchs and Prophets Chapter 43: The Death of Moses. "In all the dealings of God with His people there is, mingled with His love and mercy, the most striking evidence of His strict and impartial justice. This is exemplified in the history of the Hebrew people. God had bestowed great blessings upon Israel. His loving-kindness toward them is touchingly portrayed: 'As an eagle stirreth up her nest, fluttereth ..."