Criticism Spotlight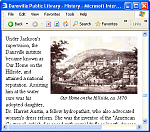 Top Critic Nixes Plagiarism Charge We have uncovered evidence that one of Ellen White's most avid critics, who often accuses her of plagiarism, thinks there is absolutely nothing wrong with plagiarism after all. While we cannot say that we agree with him on that point, we do think he is neutralizing his own arguments. See what you think.

Insightful Info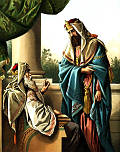 The Discipline of Suffering "Why am I suffering, Lord?" While Ellen White didn't say why you specifically might be suffering, she did give a glimpse into how God can use the sorrow and suffering in our lives to make us stronger Christians and prepare us for greater responsibilities.

Her Beliefs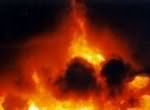 Hell & Eternal Torment Ellen White most certainly believed in hell, but she also firmly believed in John 3:16. For this reason and others, her understanding of hell was more like that of Isaac Watts and seventeenth-century General Baptists than that of John Calvin. See what you think of her views.

"The Elder Brother of our race is by the eternal throne. He looks upon every soul who is turning his face toward Him as the Saviour. He knows by experience what are the weaknesses of humanity, what are our wants, and where lies the strength of our temptations; for He was in all points tempted like as we are, yet without sin. He is watching over you, trembling child of God. Are you tempted? He will deliver. Are you weak? He will strengthen. Are you ignorant? He will enlighten. Are you wounded? He will heal."
(Desire of Ages 329)

Fulfilled or Fallacy?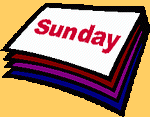 The National Sunday Law Like most Seventh-day Adventists, Ellen G. White believed that Sunday worship would one day be enforced by law, while obedience to the fourth commandment would be prohibited. In this series we look at her prediction, the 1880's, and recent statements by Pat Robertson, Pope John Paul, and others.


Life Sketch Snippet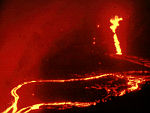 Fear of Hell Brings Despair . . . after the tortures of thousands upon thousands of years, the fiery billows would roll to the surface the writhing victims, who would shriek: "How long, O Lord, how long?" . . . "Through all eternity!" Again the molten waves would engulf . . . . [more]

Featured Book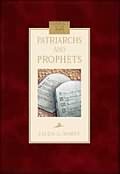 The Story of Patriarchs and Prophets Chapter 37: The Smitten Rock. "From the smitten rock in Horeb first flowed the living stream that refreshed Israel in the desert. During all their wanderings, wherever the need existed, they were supplied with water by a miracle of God's mercy. The water did not, however, continue to flow from Horeb. Wherever in their journeyings they wanted water, there from the clefts of the ..."