Insightful Info

Zinc Deficiency: A Multitude of Diseases Ellen White identified a host of diseases resulting from a practice she called "secret vice." It is now known that the very diseases she mentioned result from zinc deficiency, a deficiency associated with "secret vice."

Her Beliefs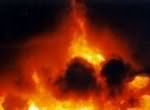 Hell & Eternal Torment Ellen White most certainly believed in hell, but she also firmly believed in John 3:16. For this reason and others, her understanding of hell was more like that of Isaac Watts and seventeenth-century General Baptists than that of John Calvin. See what you think of her views.

"The things we may so much desire to do may become a reality after God has proved us in the school of experience, and among our greatest blessings may be counted the thing we were not privileged to do, that would have barred the way from doing the very things best calculated to prepare us for a higher work. The plain, sober duties of real life were essential to prevent the fruitless striving to do things that we were not fitted to do. Our devised plans often fail that God's plans for us may be a complete success. Oh, it is in the future life we shall see the tangles and mysteries of life, that have so annoyed and disappointed our fond hopes, explained. We will see that the prayers and hopes for certain things which have been withheld have been among our greatest blessings."
(Our High Calling 318)


About Her Visions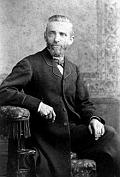 No Breathing for 30 Minutes John Loughborough describes the first vision of Ellen White that he ever witnessed, and how she did not breathe for about 30 minutes during it. He also relates how at that time Oswald Stowell was healed of pleurisy.

Life Sketch Snippet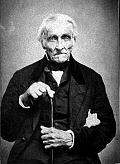 The Aftermath of Her Childhood Accident I gained strength very slowly. As I became able to join in play with my young friends, I was forced to learn the bitter lesson that our personal appearance often makes a difference in the treatment we receive from our companions. . . . my own father did not recognize me. [more]

Featured Book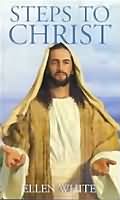 Steps to Christ Chapter 4: Confession. "'He that covereth his sins shall not prosper: but whoso confesseth and forsaketh them shall have mercy.' Proverbs 28:13. The conditions of obtaining mercy of God are simple and just and reasonable. The Lord does not require us to do some grievous thing in order that we may have the forgiveness of sin. We need not make long and wearisome ..."