Criticism Spotlight


"Contradiction #23: Deity Did Not Die" A critic thinks that Ellen White contradicted both herself and the Bible when she wrote, in harmony with most Trinitarians, that Christ's human nature, not His divine nature, died on Calvary. But we did find it a bit odd that this critic's web site on another page appears to endorse this very view.

Insightful Info

Zinc Deficiency: A Multitude of Diseases Ellen White identified a host of diseases resulting from a practice she called "secret vice." It is now known that the very diseases she mentioned result from zinc deficiency, a deficiency associated with "secret vice."

Her Beliefs



The Infallible Word of God Ellen White repeatedly referred to the Bible as being infallible. At the same time, she was unsparing in her opposition to "higher criticism." To her, God had inspired the Bible writers with divine thoughts, which they then put into their own words. It was therefore her contention that the thoughts expressed by the words of Scripture were true.

"'Come unto Me,' is His invitation. Whatever your anxieties and trials, spread out your case before the Lord. Your spirit will be braced for endurance. The way will be opened for you to disentangle yourself from embarrassment and difficulty. The weaker and more helpless you know yourself to be, the stronger will you become in His strength. The heavier your burdens, the more blessed the rest in casting them upon the Burden Bearer. The rest that Christ offers depends upon conditions, but these conditions are plainly specified. They are those with which all can comply. He tells us just how His rest is to be found."
(Desire of Ages 329)

Fulfilled or Fallacy?

Slavery Revived at the End of Time It might sound odd, but Ellen G. White predicted that slavery would be revived again. Could it ever happen? Actually, President George Bush thinks it already has. He and his State Department are doing what they can to combat a slave trade today that is larger than it ever was in yesteryear.

About Her Visions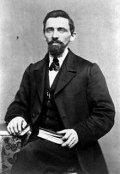 A Stone Mason Couldn't Bend Her Arm John Loughborough tells the story about the time when his neighbor, Mr. Diagneau, was over at his house while Ellen White was having a vision. Mr. Diagneau, a stone mason, tried to bend Mrs. White's arm. Read what he had to say about his experience.

Life Sketch Snippet
Free at Last I now confided all my sorrows and perplexities to my mother. She tenderly sympathized with and encouraged me, advising me to go for counsel to Elder Stockman . . . . Upon hearing my story, he placed his hand affectionately upon my head, saying with tears in his eyes: "Ellen, you are only a child. Yours is a most singular experience for one of your tender age. Jesus must be preparing you for some special work." [more]

Featured Book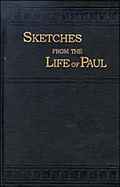 Sketches From The Life of Paul Chapter 31: Paul\'s Last Letter. "From the judgment-hall of Caesar, Paul returned to his prison-house, knowing that he had gained for himself only a brief respite; his [p. 319] enemies would not rest until they had secured his death. Yet he knew that truth had triumphed for the time, and that to have proclaimed a crucified and risen Saviour before the vast throng who had listened ..."