Criticism Spotlight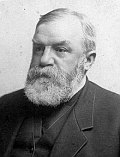 Moody, Sankey, and the Shut Door One critic wonders how Ellen White could teach the shut door, when so many were being converted in the crusades of Moody and Sankey. We took a look at a few resources on the lives of these great Christian evangelists, and were a bit amused at what we found.

Insightful Info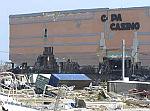 Why More Hurricanes Now? Ellen White's insight into the recent increase in number and intensity of hurricanes is intriguing. While she considered them to be warnings from God and signs that Christ's coming is near, she also wrote that if it hadn't have been for God's protection, there would have been a lot more devastating hurricanes heretofore.

Her Beliefs


Eschatology: The Millennium Ellen White's eschatology was most definitely pre-millennial. She believed in a millennium composed of a literal 1000 years, immediately preceded by a literal second coming of Christ. However, her view of what takes place during the millennium was somewhat different from that of many evangelicals. See if you think her views were biblical or not.

"There are conscientious souls that trust partly to God and partly to themselves. They do not look to God, to be kept by His power, but depend upon watchfulness against temptation and the performance of certain duties for acceptance with Him. There are no victories in this kind of faith. Such persons toil to no purpose; their souls are in continual bondage, and they find no rest until their burdens are laid at the feet of Jesus."
(Faith and Works 38)


About Her Visions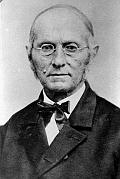 Angelic Influence Illustrated: Colt Tamed While traveling to Poland Maine in a wagon drawn by a dangerous, partly-broken colt, Ellen White had a vision. During this vision the colt stayed perfectly still, though James hit it quite hard, and though Ellen put her hand on its flank. The colt was "completely tame" from that point onward.

Life Sketch Snippet
Two Dreams Soon after this I had another dream. I seemed to be sitting in abject despair with my face in my hands . . . . This dream gave me hope. The green cord represented faith to my mind, and the beauty and simplicity of trusting in God began to dawn upon my soul. [more]

Featured Book



Christ's Object Lessons Chapter 9: The Pearl. "The blessings of redeeming love our Savior compared to a precious pearl. He illustrated His lesson by the parable of the merchantman seeking goodly pearls 'who, when he had found one pearl of great price, went and sold all that he had, and bought it.' Christ Himself is the pearl of great price. In Him is gathered all the glory of the Father, the ..."