Criticism Spotlight


"Contradiction #23: Deity Did Not Die" A critic thinks that Ellen White contradicted both herself and the Bible when she wrote, in harmony with most Trinitarians, that Christ's human nature, not His divine nature, died on Calvary. But we did find it a bit odd that this critic's web site on another page appears to endorse this very view.

Insightful Info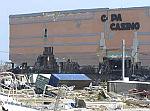 Why More Hurricanes Now? Ellen White's insight into the recent increase in number and intensity of hurricanes is intriguing. While she considered them to be warnings from God and signs that Christ's coming is near, she also wrote that if it hadn't have been for God's protection, there would have been a lot more devastating hurricanes heretofore.

Her Beliefs



The Infallible Word of God Ellen White repeatedly referred to the Bible as being infallible. At the same time, she was unsparing in her opposition to "higher criticism." To her, God had inspired the Bible writers with divine thoughts, which they then put into their own words. It was therefore her contention that the thoughts expressed by the words of Scripture were true.

"A mere profession of godliness is worthless. It is he that abideth in Christ that is a Christian. For 'every man that hath this hope in him purifieth himself, even as he is pure.' In every clime, in every nation, our youth should cooperate with God. The only way a person can be pure is to become like-minded with God. How can we know God?—By studying his word. 'And this is life eternal, that they might know thee the only true God, and Jesus Christ whom thou hast sent.'"
(Youth's Instructor 2/15/1894)


About Her Visions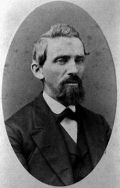 "Don't Rebut Their Lies" Five men, including John Loughborough and James White, laid plans to rebut the lies of certain critics, only to be warned against such a course by a timely vision. Check and see if the results of their change of plans matched the prediction of the vision.

Life Sketch Snippet
Marriage and Subsequent Labors I have already spoken of my acquaintance with Elder Bates. I found him to be a true Christian gentleman, courteous and kind. . . . The first time he heard me speak, he manifested deep interest. After I had ceased speaking, he arose and said: "I am a doubting Thomas. I do not believe in visions." [more]

Featured Book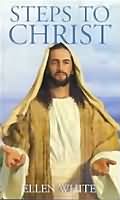 Steps to Christ Chapter 9: The Work and the Life. "God is the source of life and light and joy to the universe. Like rays of light from the sun, like the streams of water bursting from a living spring, blessings flow out from Him to all His creatures. And wherever the life of God is in the hearts of men, it will flow out to others in love and blessing. Our Saviour's joy was in the uplifting ..."