Criticism Spotlight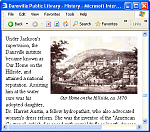 Top Critic Nixes Plagiarism Charge We have uncovered evidence that one of Ellen White's most avid critics, who often accuses her of plagiarism, thinks there is absolutely nothing wrong with plagiarism after all. While we cannot say that we agree with him on that point, we do think he is neutralizing his own arguments. See what you think.

Insightful Info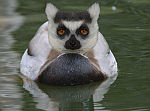 The Possibility of Genetic Engineering Ellen White spoke of the production of "confused species" through "ingenious methods" of combining different animals. Since genetic engineering did not become technologically possible in modern times until the 1970's, one wonders how she could ever have known about it.

Her Beliefs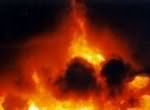 Hell & Eternal Torment Ellen White most certainly believed in hell, but she also firmly believed in John 3:16. For this reason and others, her understanding of hell was more like that of Isaac Watts and seventeenth-century General Baptists than that of John Calvin. See what you think of her views.

"The things we may so much desire to do may become a reality after God has proved us in the school of experience, and among our greatest blessings may be counted the thing we were not privileged to do, that would have barred the way from doing the very things best calculated to prepare us for a higher work. The plain, sober duties of real life were essential to prevent the fruitless striving to do things that we were not fitted to do. Our devised plans often fail that God's plans for us may be a complete success. Oh, it is in the future life we shall see the tangles and mysteries of life, that have so annoyed and disappointed our fond hopes, explained. We will see that the prayers and hopes for certain things which have been withheld have been among our greatest blessings."
(Our High Calling 318)


About Her Visions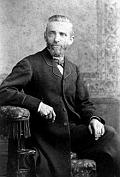 No Breathing for 30 Minutes John Loughborough describes the first vision of Ellen White that he ever witnessed, and how she did not breathe for about 30 minutes during it. He also relates how at that time Oswald Stowell was healed of pleurisy.

Life Sketch Snippet
Withholding Reproof
Often Ellen White was called upon to rebuke fanatics who thought it a sin to work, and those who were setting dates for the Lord to come. It was not easy for her to tell the erring what had been revealed to her about them. [more]

Featured Book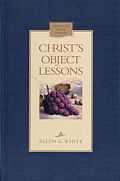 Christ's Object Lessons Chapter 8: Hidden Treasure. " 'Again, the kingdom of heaven is like unto treasure hid in a field; the which when a man hath found, he hideth, and for joy thereof goeth and selleth all that he hath, and buyeth the field.' In ancient times it was customary for men to hide their treasures in the earth. Thefts and robberies were frequent. And whenever there was a change ..."