Criticism Spotlight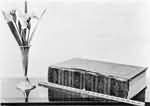 "Myth #4: Lofted a Heavy Bible" It has been suggested that the accounts of Mrs. White's supernaturally holding aloft an 18-pound Bible for an extended period are contradictory. We examine those accounts here, and come up with some rather surprising conclusions regarding their stated discrepancies.


Her Beliefs



The Infallible Word of God Ellen White repeatedly referred to the Bible as being infallible. At the same time, she was unsparing in her opposition to "higher criticism." To her, God had inspired the Bible writers with divine thoughts, which they then put into their own words. It was therefore her contention that the thoughts expressed by the words of Scripture were true.

"Before honor is humility. To fill a high place before men, Heaven chooses the worker who, like John the Baptist, takes a lowly place before God. The most childlike disciple is the most efficient in labor for God. The heavenly intelligences can co-operate with him who is seeking, not to exalt self, but to save souls. He who feels most deeply his need of divine aid will plead for it; and the Holy Spirit will give unto him glimpses of Jesus that will strengthen and uplift the soul. From communion with Christ he will go forth to work for those who are perishing in their sins. He is anointed for his mission; and he succeeds where many of the learned and intellectually wise would fail."
(Desire of Ages 436)

Fulfilled or Fallacy?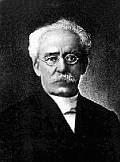 Moses Hull Ellen White had some interesting things to say about a preacher named Moses Hull who eventually became a noted spiritualist lecturer. We cite four of her predictions regarding this man. Did the things she foretold come true?


Life Sketch Snippet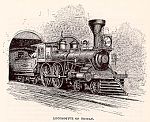 Divine Intervention The train had run about three miles from Jackson when its motion became very violent, jerking backward and forward, and finally stopping. . . . The engine had been thrown from the track; but the car we were in was on the track, and was separated about one hundred feet from those before it. . . . We could but feel that God had sent an angel to preserve our lives. [more]

Featured Book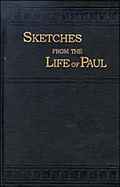 Sketches From The Life of Paul Chapter 23: Address Before Agrippa. "As Paul had appealed to Caesar, it was the duty of Festus to see that he was sent to Rome. Some time passed, however, before a suitable ship could [p. 253] be provided, and as other prisoners were to be sent with Paul, the consideration of their cases also occasioned some delay. This delay gave Paul an opportunity to present the reasons of his ..."