Criticism Spotlight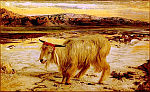 "Contradiction #28: Satan Bears Our Sins" This one concerns the scapegoat of Leviticus 16. Does the Bible teach that the scapegoat is Christ or Satan? Will Satan have to pay for the sins he has tempted others to commit? Do Ellen White's views on these questions contradict Scripture?

Insightful Info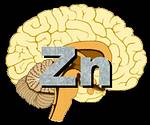 Zinc Stored in the Brain Back in 1870, Ellen White wrote of a substance in the brain that was needed to nourish the system. A century later, scientists confirmed that zinc, which the brain contains a lot of, is indeed an important nutrient for humans. They have also confirmed that zinc plays a part in many digestive and metabolic processes. Lucky guess? Coincidence? Inspired? You decide.

Her Beliefs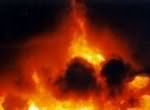 Hell & Eternal Torment Ellen White most certainly believed in hell, but she also firmly believed in John 3:16. For this reason and others, her understanding of hell was more like that of Isaac Watts and seventeenth-century General Baptists than that of John Calvin. See what you think of her views.

"But how little of the result of the world's noblest work is in this life manifest to the doer! How many toil unselfishly and unweariedly for those who pass beyond their reach and knowledge! Parents and teachers lie down in their last sleep, their lifework seeming to have been wrought in vain; they know not that their faithfulness has unsealed springs of blessing that can never cease to flow; only by faith they see the children they have trained become a benediction and an inspiration to their fellow men, and the influence repeat itself a thousandfold."
(Education 305, 306)

Fulfilled or Fallacy?


The Tsunami of 2004 & Sunday Breaking Ellen White wrote in 1884 that people would blame tidal waves on breaking the Sunday sabbath. In February 2005, a Presbyterian minister named John MacLeod made quite a few waves by suggesting that the horrific tsunami of December 26, 2004, was a judgment of God against Sunday breaking.


Life Sketch Snippet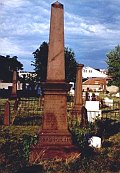 Marriage and Subsequent Labors While at Topsham we received a letter from Brother Chamberlain of Connecticut, urging us to attend a Conference in that state in April, 1848. . . . I purchased articles of clothing which we much needed, and then patched my husband's overcoat, even piecing the patches, making it difficult to tell the original cloth in the sleeves. [more]

Featured Book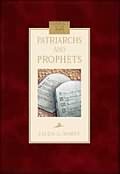 The Story of Patriarchs and Prophets Chapter 28: Idolatry at Sinai. "While Moses was absent it was a time of waiting and suspense to Israel. The people knew that he had ascended the mount with Joshua, and had entered the cloud of thick darkness which could be seen from the plain below, resting on the mountain peak, illuminated from time to time with the lightnings of the divine Presence. They waited eagerly for ..."