Insightful Info


Drugs the Cause of Most Deaths While certainly medical science has come a long ways since Ellen White wrote what she did in 1864, recent reports in the Journal of the American Medical Association are troubling. Was Ellen White on to something when she said that drugs cause most deaths?

Her Beliefs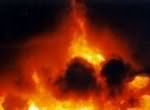 Hell & Eternal Torment Ellen White most certainly believed in hell, but she also firmly believed in John 3:16. For this reason and others, her understanding of hell was more like that of Isaac Watts and seventeenth-century General Baptists than that of John Calvin. See what you think of her views.

"The Elder Brother of our race is by the eternal throne. He looks upon every soul who is turning his face toward Him as the Saviour. He knows by experience what are the weaknesses of humanity, what are our wants, and where lies the strength of our temptations; for He was in all points tempted like as we are, yet without sin. He is watching over you, trembling child of God. Are you tempted? He will deliver. Are you weak? He will strengthen. Are you ignorant? He will enlighten. Are you wounded? He will heal."
(Desire of Ages 329)

Fulfilled or Fallacy?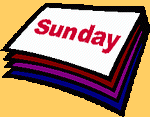 The National Sunday Law Like most Seventh-day Adventists, Ellen G. White believed that Sunday worship would one day be enforced by law, while obedience to the fourth commandment would be prohibited. In this series we look at her prediction, the 1880's, and recent statements by Pat Robertson, Pope John Paul, and others.



Featured Book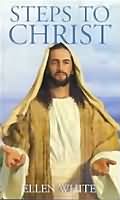 Steps to Christ Chapter 1: God's Love for Man. "Nature and revelation alike testify of God's love. Our Father in heaven is the source of life, of wisdom, and of joy. Look at the wonderful and beautiful things of nature. Think of their marvelous adaptation to the needs and happiness, not only of man, but of all living creatures. The sunshine and the rain, that gladden and refresh the earth, ..."