Criticism Spotlight

"Contradiction #15: Jesus Christ Not Truly God" Ellen White stands accused of contradicting the Bible when she wrote that Jesus was "not the Lord God Almighty." The puzzling thing about this one, though, is that our critic forgot to quote the last half of the sentence. That omitted half changes the meaning of the sentence into something few Christians find heretical.

Insightful Info


"The Passion of the Christ" With all the publicity about Mel Gibson's new movie, it's interesting to note a few things Ellen White had to say about contemplating the closing scenes of Christ's life. Perhaps the transforming power she attributes to those scenes is what Mel found so helpful in his own spiritual life.

Her Beliefs


Eschatology: The Millennium Ellen White's eschatology was most definitely pre-millennial. She believed in a millennium composed of a literal 1000 years, immediately preceded by a literal second coming of Christ. However, her view of what takes place during the millennium was somewhat different from that of many evangelicals. See if you think her views were biblical or not.

"There are conscientious souls that trust partly to God and partly to themselves. They do not look to God, to be kept by His power, but depend upon watchfulness against temptation and the performance of certain duties for acceptance with Him. There are no victories in this kind of faith. Such persons toil to no purpose; their souls are in continual bondage, and they find no rest until their burdens are laid at the feet of Jesus."
(Faith and Works 38)


About Her Visions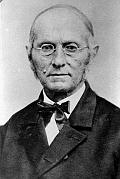 Angelic Influence Illustrated: Colt Tamed While traveling to Poland Maine in a wagon drawn by a dangerous, partly-broken colt, Ellen White had a vision. During this vision the colt stayed perfectly still, though James hit it quite hard, and though Ellen put her hand on its flank. The colt was "completely tame" from that point onward.

Life Sketch Snippet
Disappointed Again When Christ did not return at that time either, many former believers joined with the orthodox churches and worldlings in denouncing the idea that Christ's coming was soon. [more]

Featured Book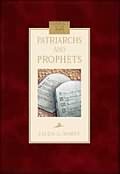 The Story of Patriarchs and Prophets Chapter 67: Ancient and Modern Sorcery. "The Scripture account of Saul's visit to the woman of Endor has been a source of perplexity to many students of the Bible. There are some who take the position that Samuel was actually present at the interview with Saul, but the Bible itself furnishes sufficient ground for a contrary conclusion. If, as claimed by some, Samuel was in heaven, he ..."