Criticism Spotlight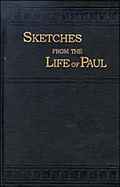 Borrowing from Conybeare and Howson: An Analysis Back in 1919, Dudley Canright charged that Ellen White had plagiarized her 1883 book, Sketches from the Life of Paul, from a book by two British authors. He went so far as to claim that the authors had even threatened a lawsuit. Was there any truth in all of this? In this series of pages we examine the comparisons between the two books provided for us by critic Sydney Cleveland.

Insightful Info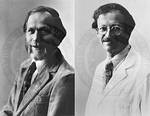 Cancer Caused by Dormant Oncogenes In 1864 Ellen G. White wrote of something that could lie dormant in the body one's whole life, but which through some sort of irritation, could become actively cancerous. In 1976 two scientists established that dormant oncogenes in cells can cause cancer if they become activated through environmental factors or viruses.

Her Beliefs



The Infallible Word of God Ellen White repeatedly referred to the Bible as being infallible. At the same time, she was unsparing in her opposition to "higher criticism." To her, God had inspired the Bible writers with divine thoughts, which they then put into their own words. It was therefore her contention that the thoughts expressed by the words of Scripture were true.

"A mere profession of godliness is worthless. It is he that abideth in Christ that is a Christian. For 'every man that hath this hope in him purifieth himself, even as he is pure.' In every clime, in every nation, our youth should cooperate with God. The only way a person can be pure is to become like-minded with God. How can we know God?—By studying his word. 'And this is life eternal, that they might know thee the only true God, and Jesus Christ whom thou hast sent.'"
(Youth's Instructor 2/15/1894)


About Her Visions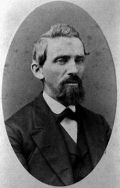 "Don't Rebut Their Lies" Five men, including John Loughborough and James White, laid plans to rebut the lies of certain critics, only to be warned against such a course by a timely vision. Check and see if the results of their change of plans matched the prediction of the vision.

Life Sketch Snippet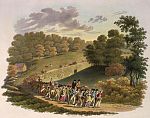 Conversion at Camp Meeting The following summer my parents went to the Methodist camp meeting at Buxton, Maine, taking me with them. I was fully resolved to seek the Lord in earnest there, and obtain, if possible, the pardon of my sins. There was a great . . . . [more]

Featured Book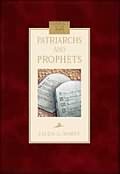 The Story of Patriarchs and Prophets Chapter 16: Jacob and Esau. "Jacob and Esau, the twin sons of Isaac, present a striking contrast, both in character and in life. This unlikeness was foretold by the angel of God before their birth. When in answer to Rebekah's troubled prayer he declared that two sons would be given her, he opened to her their future history, that each would become the head of a mighty nation, ..."