Criticism Spotlight


"Myth #2: Mrs. White wrote Steps to Christ" Critics charge that Fannie Bolton wrote Steps to Christ, "plagiarizing" from other Christian writers in the process. Using the information the critics themselves provide, discover for yourself the truth behind this one. See if you end up as surprised as we were.

Insightful Info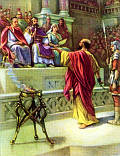 The Jews Expected a Divine Messiah In describing the Apostle Paul's original objection to Christianity, Ellen White wrote that he just couldn't accept the idea that the Messiah would be a mere man. Could it really be true that first-century Jews believed that the Messiah wuld be divine? Statements by four different Bible characters seem to confirm this view.

Her Beliefs



The Infallible Word of God Ellen White repeatedly referred to the Bible as being infallible. At the same time, she was unsparing in her opposition to "higher criticism." To her, God had inspired the Bible writers with divine thoughts, which they then put into their own words. It was therefore her contention that the thoughts expressed by the words of Scripture were true.

"'Come unto Me,' is His invitation. Whatever your anxieties and trials, spread out your case before the Lord. Your spirit will be braced for endurance. The way will be opened for you to disentangle yourself from embarrassment and difficulty. The weaker and more helpless you know yourself to be, the stronger will you become in His strength. The heavier your burdens, the more blessed the rest in casting them upon the Burden Bearer. The rest that Christ offers depends upon conditions, but these conditions are plainly specified. They are those with which all can comply. He tells us just how His rest is to be found."
(Desire of Ages 329)

Fulfilled or Fallacy?

Slavery Revived at the End of Time It might sound odd, but Ellen G. White predicted that slavery would be revived again. Could it ever happen? Actually, President George Bush thinks it already has. He and his State Department are doing what they can to combat a slave trade today that is larger than it ever was in yesteryear.

About Her Visions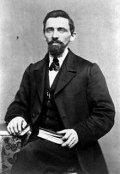 A Stone Mason Couldn't Bend Her Arm John Loughborough tells the story about the time when his neighbor, Mr. Diagneau, was over at his house while Ellen White was having a vision. Mr. Diagneau, a stone mason, tried to bend Mrs. White's arm. Read what he had to say about his experience.

Life Sketch Snippet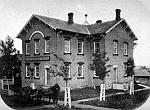 Removal to Michigan From the time we moved to Battle Creek, the Lord began to turn our captivity. We found sympathizing friends in Michigan, who were ready to share our burdens and supply our wants. Old, tried friends in central New York and New England, especially in Vermont, sympathized with us in our afflictions, and were ready to assist us in time of distress. [more]

Featured Book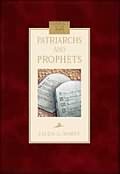 The Story of Patriarchs and Prophets Chapter 71: David's Sin and Repentance. "The Bible has little to say in praise of men. Little space is given to recounting the virtues of even the best men who have ever lived. This silence is not without purpose; it is not without a lesson. All the good qualities that men possess are the gift of God; their good deeds are performed by the grace of God through Christ. Since they owe all ..."